July 13, 2023
Cooperative
Uniag Cooperative's summer party: A day of fun celebrating collective success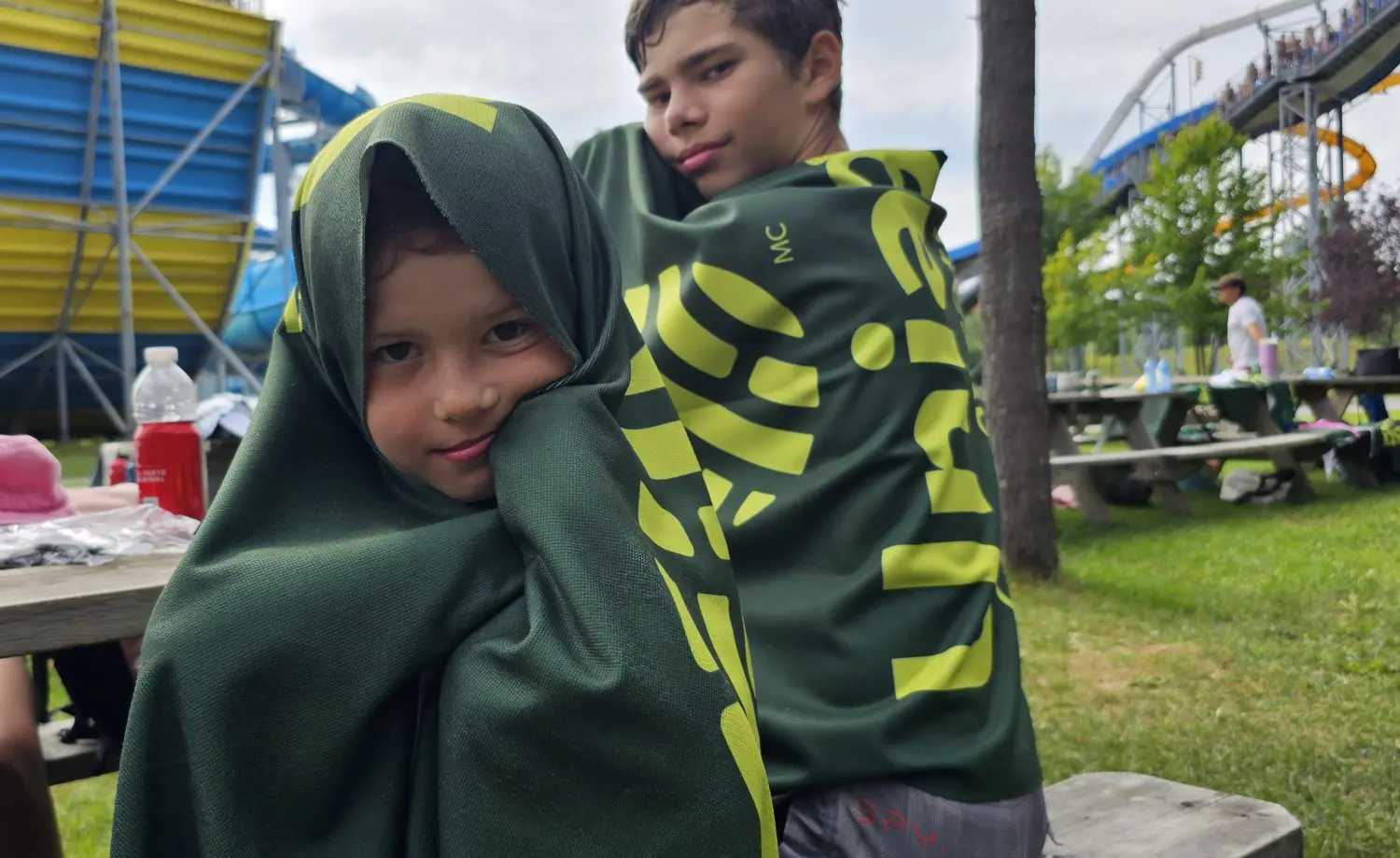 Uniag Cooperative, an agricultural cooperative and a major player in the local economy of Montérégie-Ouest and Eastern Ontario, is proud to share the resounding success of its annual party, held on July 9 at the famous Calypso water park near Ottawa. Cooperative members, employees and partners gathered with their families to enjoy a beautiful summer day and strengthen cooperative ties.
This event, eagerly awaited every year, was a time for conviviality, fun and celebration of the cooperative. It was an opportunity for agricultural producer members and coop employees to get together with friends and family in a relaxed, festive atmosphere. Uniag green personalized towels, with each guest's first name, made it easy for the 260 participants to stand out on the huge site, creating a great sense of community.
A large area was reserved for the group, where lunch was served. The rest of the day was punctuated by thrills in the wave pool and on the speed slides, as well as calmer attractions such as the lazy river, much to the delight of all participants.
Uniag Cooperative would like to warmly thank its valued partners, Farm Credit Canada and Desjardins, as well as all participants, members and employees, for their continued support and presence on this day. Thanks to their commitment, Uniag Cooperative can continue to promote sustainable agricultural practices, provide quality products, contribute to the economic development of our region and organize unforgettable events.