Napierville, March 20th, 2023 –On January 19, during a team day at the Manoir d'Youville in Châteauguay, Uniag Cooperative awarded its traditional Bottine d'or, which recognizes an employee who has distinguished himself or herself by his or her performance in his or her business sector and by his or her teamwork. The cooperative also awarded a brand new trophy, the Caring Award, which illustrates the exceptional contribution of an employee through his kindness and great involvement.
The Bottine d'or 2022 Award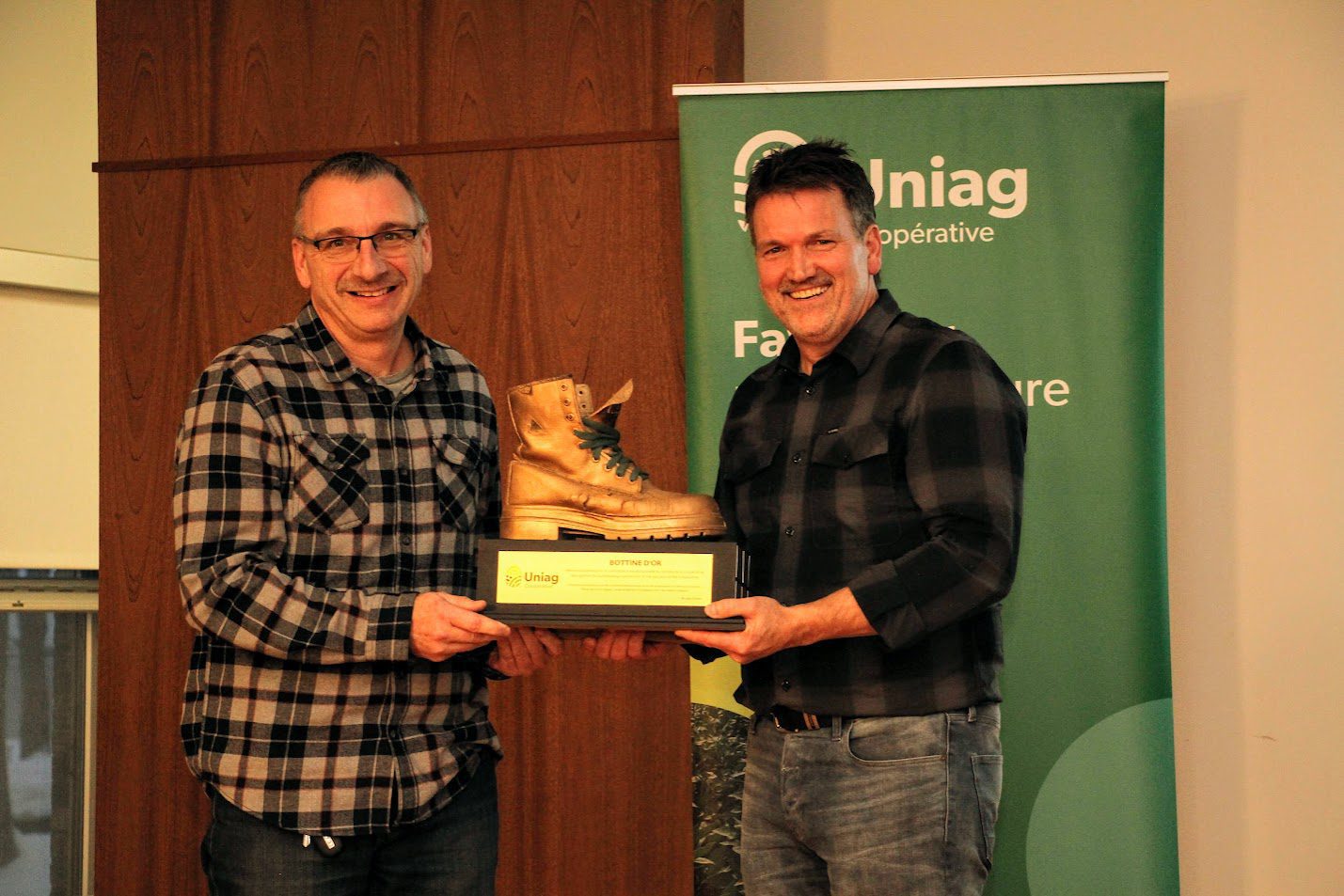 The "Bottine d'or" award is a tradition that has been going on for several years now. In order to determine the winner, several criteria are analyzed such as performance in the business sector, of course, but also teamwork and cooperation between sectors.
Mr. Daniel Ranger, Store Manager in St-Isidore and a recognized leader at Uniag, was awarded the 2022 Bottine. Daniel has high standards of customer service and this attitude is reflected throughout the St. Isidore, Ontario operation. He continually encourages his colleagues to give their best and has been a model of consistency and determination.
The 2022 Caring Award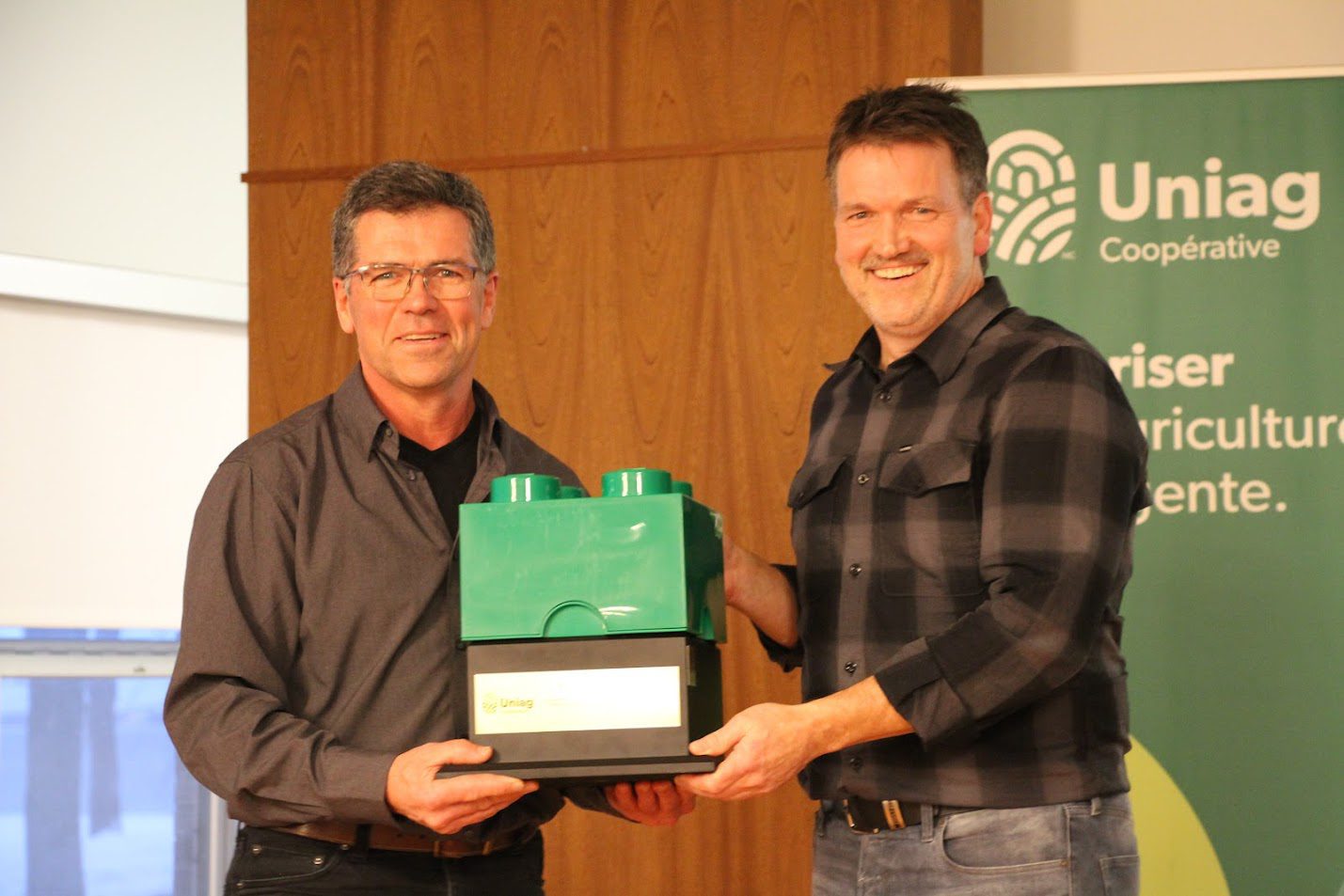 What is caring? It is choosing to bring something positive and beneficial to the people around us. The caring person has a proactive attitude and is known for their kindness. Considering this definition, one person who is well liked by everyone at the Coop stood out.
The first ever Caring Person Award was presented to Mr. Kelly Allen, a crop consultant in Ontario. The Lego-shaped trophy is a reflection of Kelly, a teammate who brings people together through his actions and empathy. His kindness, dedication and compassion have helped many people. It is clear that he is a true pillar of strength for both the agricultural community in his region and his colleagues.
Uniag Cooperative is proud to acknowledge the outstanding contributions of Mr. Ranger and Mr. Allen and would like to thank them once again. Their example will certainly inspire others to make a positive difference in their own communities through acts of kindness and solidarity that strengthen the agricultural community and the work environment on a daily basis.